Angler Management Charters handles each day at dawn, anglers of all skill levels venture to Saginaw Bay waters to hook that one fish by which all other fish will be measured. While we can't guarantee your catch, we can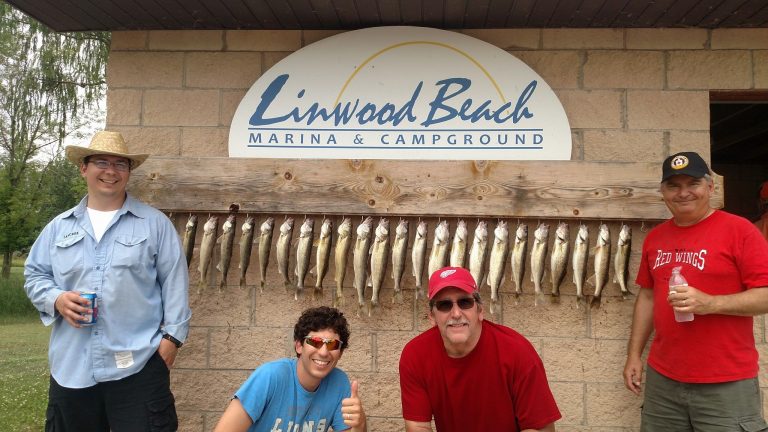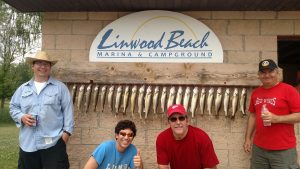 guarantee you'll consider any day spent trying a success. Just call Captain Brad for your chance to catch Trophy Walleye in World Famous Saginaw Bay.
In the spring: Temperate waters welcome walleye to spawn in the river then out to the bay. This season (as well as autumn) allows good use of hundreds of miles of water areas to catch your Walleye.  In warm summer months when the water heats up, there are plenty of hungry Walleyes. Later in the day is just as good as the morning. In the late summer, we move to Manistee for Salmon and Trout.Despite the season, Saginaw Bay entertains many types of fishing. Our waters are considered one of the greatest areas in Michigan for Walleye and light-tackle fishing. Several world-record fish having been caught here.
Offshore, catches of huge mature Walleye are common. Our abundant waters also occupy Perch, Catfish, and Large and Small Bass. F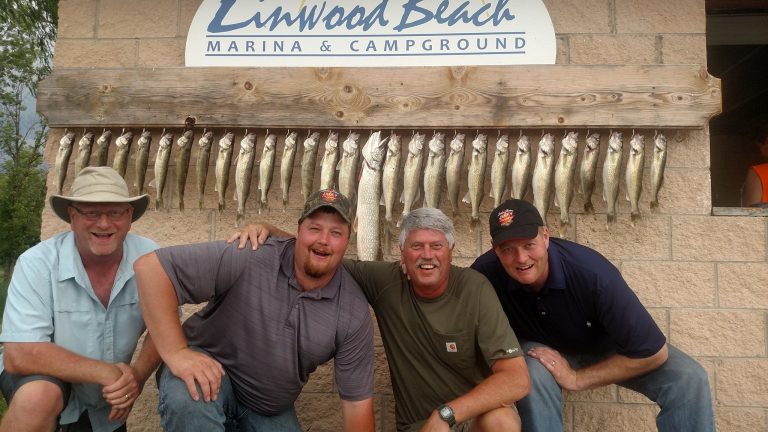 Discover more about Saginaw Bay at Linwood Marina
Please contact us to find out if we are in Linwood or Manistee
Captain Brad Peterson Angler Management Charters
Edmore, MI
989-289-8113  or 989-506-5383
Use our Contact page here or Email Captain Brad